Chou no Doku Hana no Kusari , Game , Hirakawa Daisuke , Katou Masayuki , Katsuki Masako , Majima Junji , otome game , R18 , Takashi Kondo , visual novel , Yasumoto Hiroki »
[Game] Chou no Doku Hana no Kusari
Posted by : Selena Lie
Tuesday, 19 June 2012
Chou no Doku Hana no Kusari
(蝶の毒 華の鎖/Poison of Butterfly, Chain of Flower)
Publisher: Aromarie
Release Date: May 27th 2011
Rate: 18+ Otome Game
Theme/Genre:
Hardcore, Nobility, Incest, Drug, Rape (?)
General Story:
It is the day when Nomiya Yuriko's birthday party is held...
Although Nomiya family is Japanese nobility, they suffer from poverty.
For her beloved daughter, Earl Nomiya holds a grand birthday party.
After hearing her childhood friend Hideo's mocking about her family's financial waste and other Japanese nobles' gossip, Yuriko decides to run away from home...
The stage is the Taisho era in Tokyo.
The heroine is born in the house of the venerable nobility, where her fate becomes cursed...
Link:
Characters:
Nomiya Yuriko (野宮 百合子) CV. none
Aware that there is a crisis at home.
Very curious and straightforward.
Shiba Junichi (斯波 純一) CV.
Kato Masayuki
Upstart millionaire trader.
Forcibly trying to marry Yuriko, taking advantage of his wealth.
Aggressive and unorthodox man.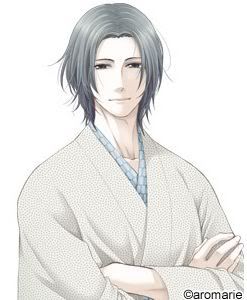 Nomiya Mizuhito (野宮 瑞人) CV.
Hirakawa Daisuke
Although born in noble family, enjoys painting and playing with women.
Loves his sister Yuriko dearly.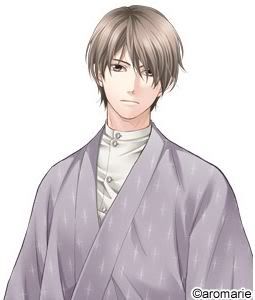 Majima Yoshiki (真島 芳樹) CV.
Kondo Takashi
Works as a gardener, but also Yuriko's love interest.
Gentle and kind young man who loves plants.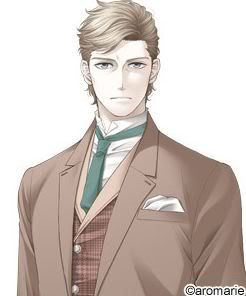 Fujita Hitoshi (藤田 均) CV.
Yasumoto Hiroki
Has been working at Nomiya family since Yuriko was young.
Sincere and loyal, but lacks emotionsl expression.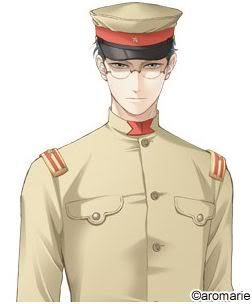 Ozaki Hideo (尾崎 秀雄) CV.
Majima Junji
Army lieutenant and son of a high-class family.
Although Yuriko's childhood friend, has very cold attitude.
Serious and stubborn man.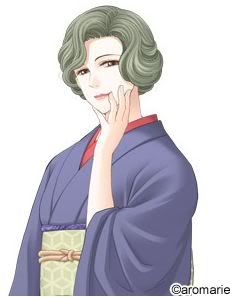 Amami Kyoko (天海 鏡子) CV.
Katsuki Masako
Daughter of a wealthy liquor wholesaler.
Married to an obedient husband and has two sons.
Known as a notorious "player".